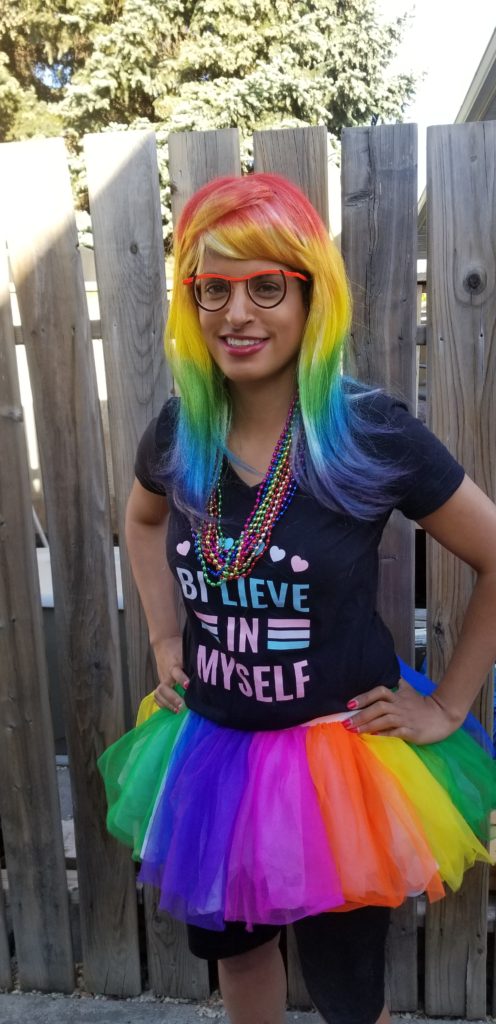 I woke up on June 9 excited because I knew it'd be a special day. Well more like a momentous and grand occasion.
Why? Because I not only got to attend my first Pride March, but also walk in the March along side the folks from my municipal government, alt view foundation and future leaders of our community.
But there's was fear too. Fear because I didn't know if the actions I was about to take would reflect on the communities of colours that I am a part of. If people noticed, would they support me or turn a blind eye or something else? I pushed past the fear knew I was doing the right thing.
Marching in Pride was special because I got to march for those who still remain invisible in their communities and can't march in Pride because there will be consequences for them and their families. To you I say, I see you, understand you and love you. 
Today, I got to experience what it's like to be part of the larger LGBTQ2 community.
Today, I got to celebrate my sexual orientation, meet new friends and have awesome conversations about how we can work together to build an inclusive society.
Today, I honour myself for being proud of who I am. Proud of my sexual orientation with unshakable confidence. I celebrate all the personal development work I've done to get me to this point.
There's much work to be done to create inclusion for queer people of colour as well as provide support to communities of colour to enable them to push past the stigma against homosexuality.
But today, I honour for the acts of courage done by the warriors of the LGBTQ2 community who came before me and got us to where we are today. I honour their work, their acts of courage and their desire to make the world a place where love goes beyond sexual orientation.